Welcome to Bay Colony

Perched in east Fort Lauderdale, located on the west side of the Intracoastal Waterway, just north of Commercial Boulevard and east of US1/Federal Highway, is a breathtaking gated community that epitomizes South Florida living. Coined Bay Colony, residents who choose to invest in this sultry neighborhood are presented with 360 degrees of exclusivity and the upmost earmarks of luxury. Offering 24-hour guard gated security, property owners can sleep at ease knowing their safety is protected. However, behind the palatial wrought-iron gates that envelop this balmy tropical neighborhood, there rests over 100 exquisite waterfront homes that capture everything about the sweet life.
A community meant for the warmer weather, there is no shortage of backyard rooms featuring the best of the best in world-class amenities, from sparkling swimming pools to fully equipped gourmet kitchens and ample lounging space under the everlasting summer sun. Idyllic for the pro-yachtsman looking to indulge in an exotic sailing odyssey, the homes in Bay Colony each comprise of all the necessary needs to house a vessel. Including private dockage with deep canals and direct access to the ocean with no fixed bridges, captains can prepare skipper and crew on a leisurely afternoon and set sail for an afternoon outing with family and friends.
Meticulously Maintained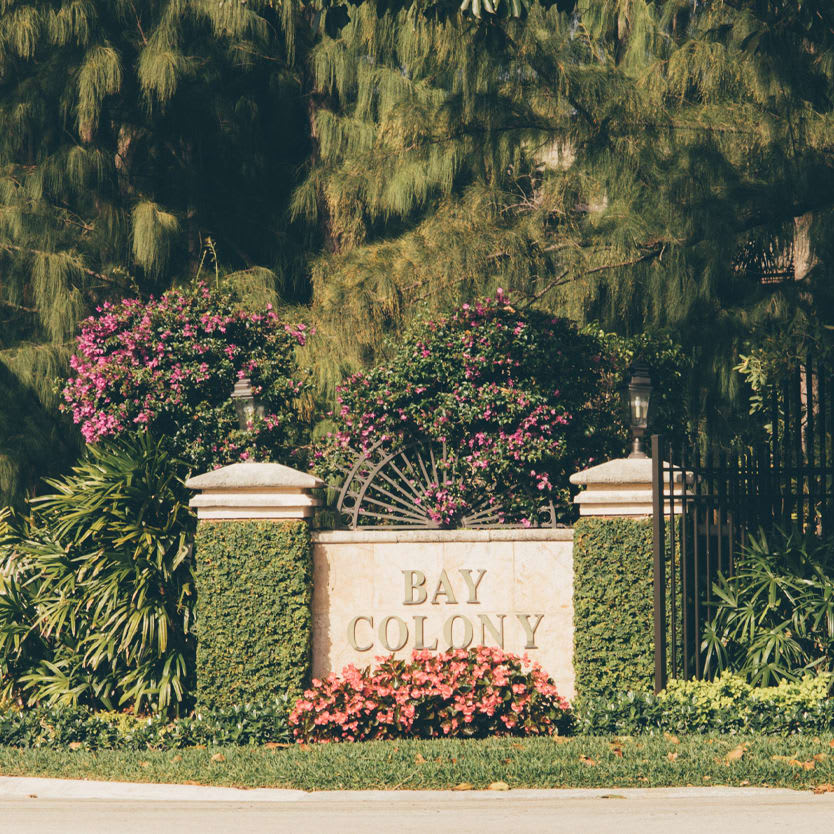 In addition to hybrid living, Bay Colony also offers something for the quintessential host, with large square-footage and walk-through open floor plans that make for the perfect party setting. Varying in architectural styles (originally built during the 1960s), Bay Colony follows the traditional growth of South Florida's design history with Mediterranean Revival estates, Old Florida bungalows and new construction mansions that are carpeted with smart technology and modern contemporary aesthetics. A canopy of scented flora and verdant foliage lap the community with Oak Trees and Royal Palms. Meticulously maintained, each home lends for an extraordinary first impression, telling its own architectural story. Bay Colony homes range in prices from $2 million to upwards of $9 million.
Picturesque Destination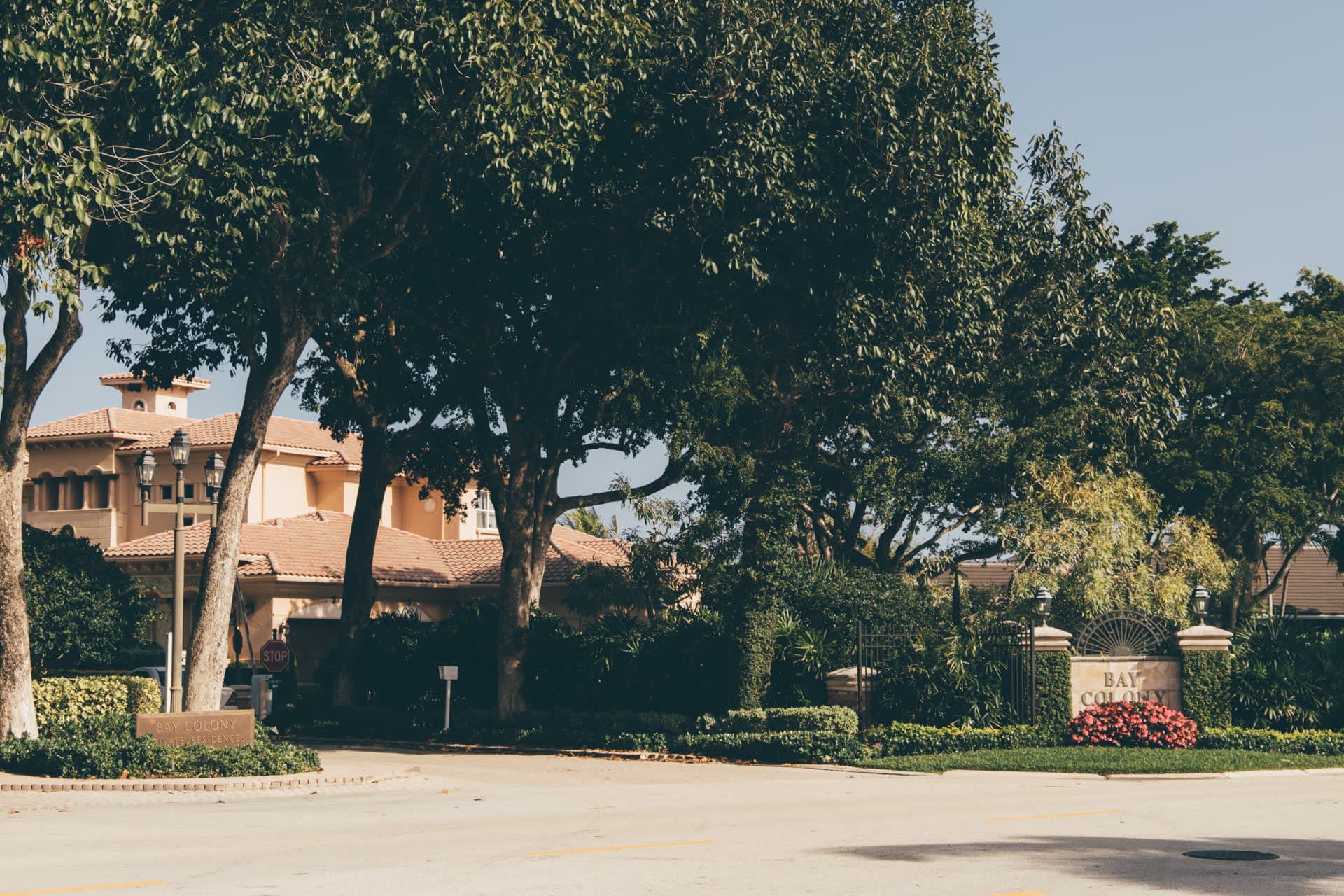 A family friendly environment, Bay Colony is the picturesque destination to raise young children with wide-tree lined streets ideal for long bike rides, roller blading or walking a dog. An abundance of public and private A-rated schools are nearby including NSU University School (educations students in junior kindergarten through 12th grade) which is one of the top-ranked high schools in the country. Also, home to Nova Southeastern University, students can continue both their undergraduate and graduate studies with a 314-acre campus.
Bay Colony is conveniently situated, minutes away by car or boat from an oasis of five-star dining, quaint shopping, vibrant attractions and cotton candy beaches. Los Olas Boulevard and Downtown Fort Lauderdale both offer an array of lively restaurants and cafes like Piazza Italia, Louie Bossi Ristorante – Fort Lauderdale, American Social Bar & Kitchen and ETARU Fort Lauderdale. A plethora of white-snow cap beaches line the coastline with exhilarating water sports such as scuba diving, snorkeling, jet skiing, kayaking and paddle boarding.Nearby neighborhoods include Palm Beach, Boca Raton, Plantation, Pompano Beach, Hollywood and Miami. Bay Colony is 15.3 miles away from Fort Lauderdale International Airport and 10.5 miles away from Port Everglades.