Welcome to Harbor Beach
Waterfront luxury is enhanced inside the private gated community of Harbor Beach, located in the epicenter of east Fort Lauderdale on the Atlantic Ocean. Situated on the barrier island of Fort Lauderdale Beach, this exclusive enclave is a pro-yachtsman's dream with close to 400 homes that rest both off and on the water's edge. Comprising of three different neighborhoods including Harbor Beach, Harbor Beach Isles and Harbor Inlet, buyers have a wealth of real estate options to choose from, each which speak to their own architectural narrative. Ranging from classic traditional estates to Mediterranean style villas and new modern mansions, Harbor Beach is bastion of design paralleling the growth of South Florida's architectural history. Representing one of the most sought after addresses in all of Fort Lauderdale, this island community attracts a wide range of property owners from Hollywood luminaries to international business tycoons and young families.
Resting on meandering deep canals and comprising of six islands named Mercedes, Lucille, Laguna and Laguna Terrace, Del Lago, Isla Bahia and Isla Bahia Terrace and The Harborage, Harbor Beach is the idyllic destination for those looking to indulge in the nautical lifestyle with direct ocean access and frontage on the New River and Intracoastal Waterway. Offering the elite amenity of private dockage, boat connoisseurs can anchor large yachts and sport boats in their own backyard, making entertaining family and friends on the azure seas easy. Properties in Harbor Beach range from $1.2 million to over $10 million for homes on the water. The most elite island on Harbor Beach is The Harborage featuring 14 homes and accessed privately by a bridge via The Harbor Beach Isles.
A Hidden Gem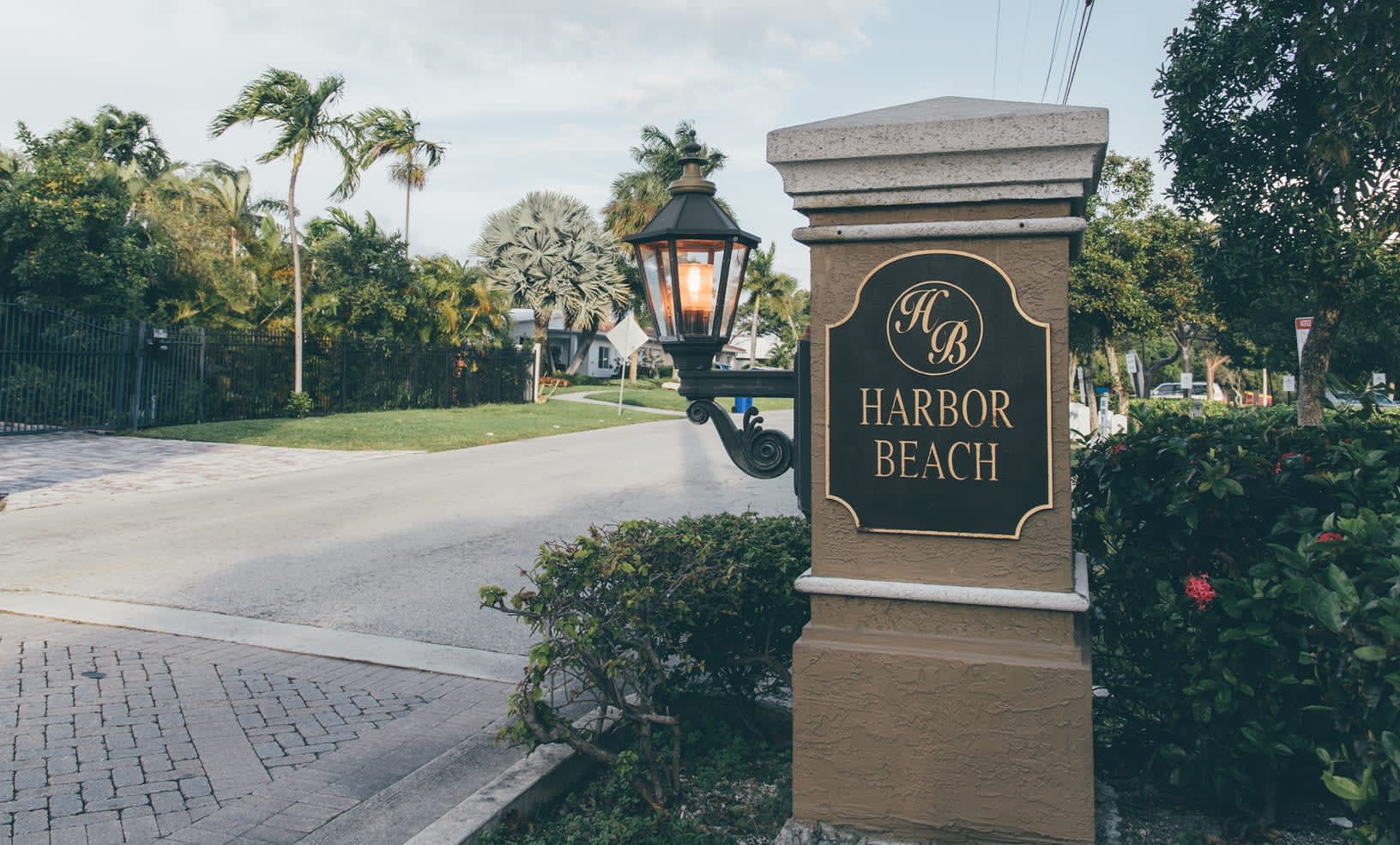 A family friendly environment, Harbor Beach offers residents the luxury of private security and a guarded gate. A resort-style community, a private beach is presented to all homeowners with membership opportunities offered at the Harbor Beach Surf Club. A hidden gem and historic landmark founded in 1942, this elegant members-only club is a pendant of grandeur with 300 feet of unspoiled sand, a private beach pavilion and marina with slips ranging from 25 feet to 120 feet. A time capsule to the bygone era of the 1940s, this opulent social club brings the natural beauty of South Florida to life with its cotton candy beaches untouched and in their natural state. And with quiet surroundings, accessible via a private footbridge, there is no better place to escape the hustle bustle of metropolitan Fort Lauderdale than inside this plush beach club.
360 Degrees of Luxury Accoutrements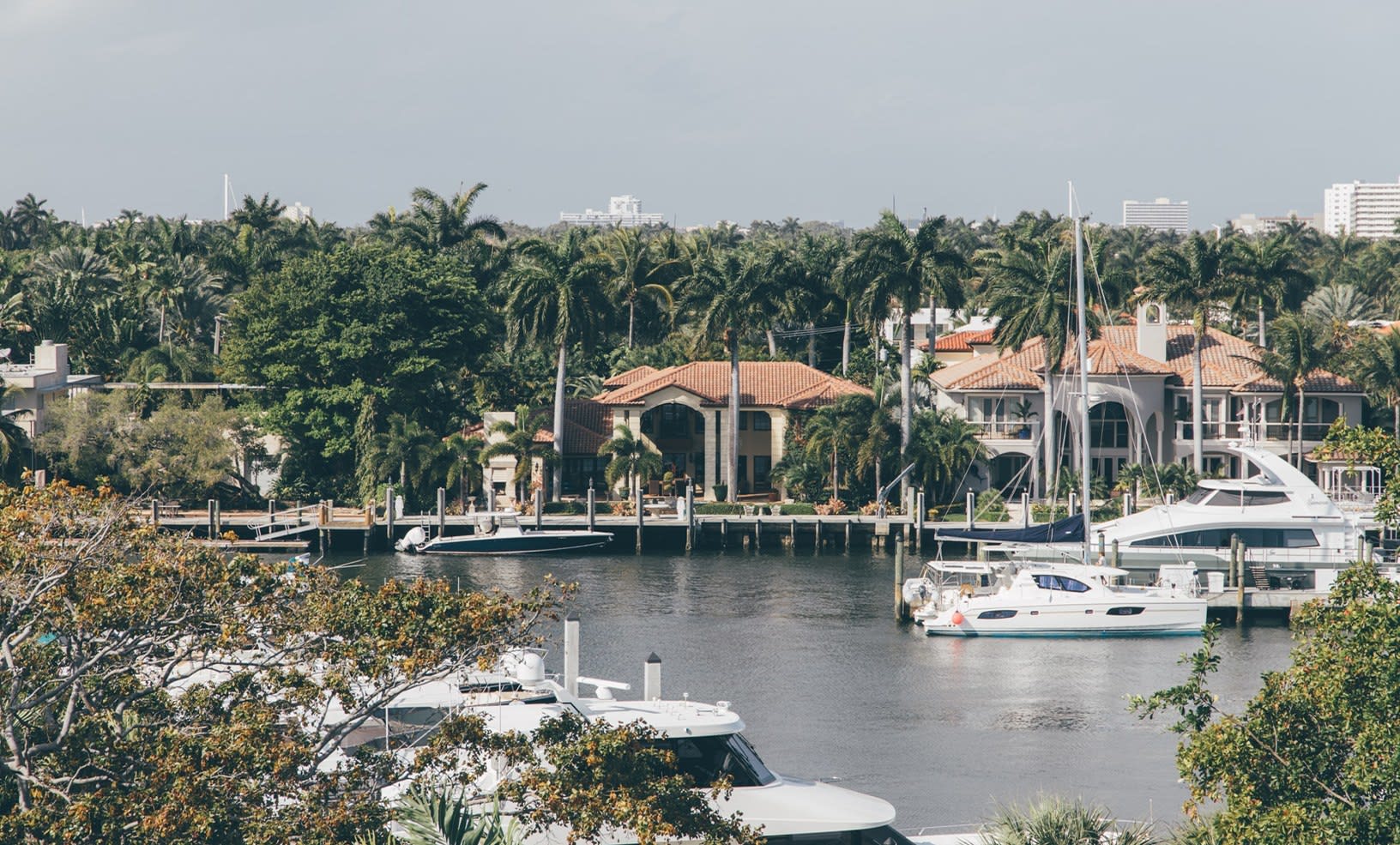 Harbor Beach, though developed during the 1950s and 1960s, is a haven of ultra-luxurious mansions drawn with 360 degrees of luxury accoutrements. And although this stunning sanctuary makes it impossible to ever leave, there are a plethora of five-star restaurants and high-end shopping close by in addition to gold-star golf courses. Downtown Fort Lauderdale and Los Olas are a 10-minute drive away featuring non-stop entertainment and exciting culinary experiences. And for those looking to celebrate with something extra-special, Miami Beach is located just 30 minutes away and is a year-round cultural Eden of cutting-edge events and world-renown fairs. Top-ranked public and private schools are nearby. Fort Lauderdale International Airport and Port Everglades are in proximity.